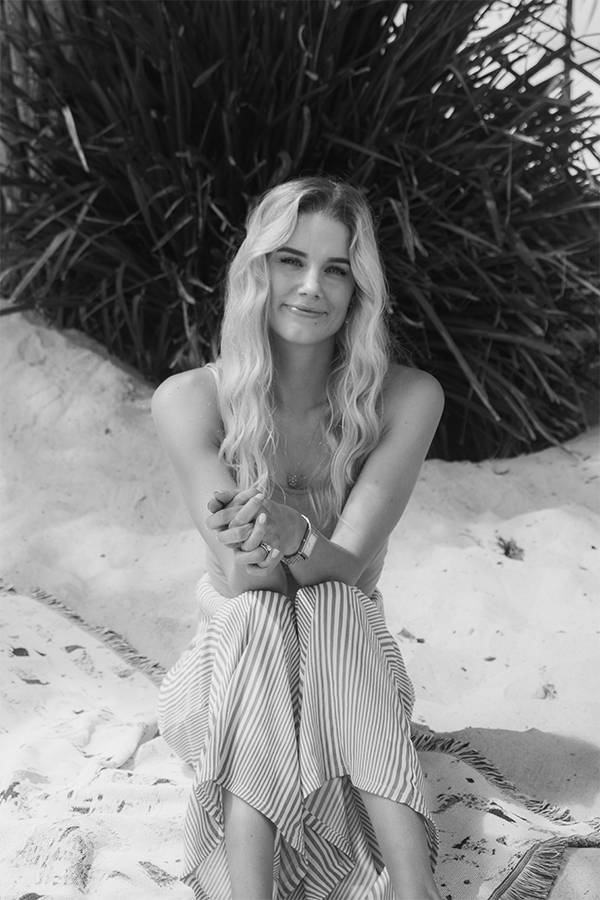 This interview was written and originally published with Ethical Made Easy. Our Director, Sallina, talks fashion for the future.
"It is our responsibility to guide our children to live meaningful and sustainable lives. Through minimising our impact and making mindful changes, we can preserve the natural beauty of our planet for our children."
The fashion industry is an overwhelming cause of eco-anxiety; after all, it accounts for 8-10% of global carbon emissions and produces more than 93 million tonnes of textile waste each and every year. What's more, Australia is the second highest consumer of textiles per person in the world, with each Australian disposing of an average of 23 kilograms of textile waste in landfill each year.  
With such alarming statistics as readily available as the cheap, trend-driven and polluting textiles they expose, it can be hard to imagine a way to clean up the mess made by the global fashion industry – especially when considering that many of the impacts of global warming are now simply "irreversible".
As an Australian sustainable swimwear brand established by mothers of small children, we are incredibly aware of the negative impact fashion is having on our environment – and, in turn, our own future, and the future of the generations that will come. With this in mind, an inherent commitment to eco-friendly and sustainable processes in order to safeguard our planet is the driving force behind our existence.
"A healthy planet is crucial for our survival, and a healthy ecosystem is mandatory for the fundamental aspects of living, so I wish for a world where our children can thrive and grow without any harmful impacts." Sallina, Director of Ina Swim, on what a better tomorrow looks like. "I envy a world where people reduce their waste, recycle more and reuse their goods wherever possible. A planet where we give back rather than take."
As a collective global society, we are buying 60% more clothes now than we did 15 years ago, with 69% of clothing today made from synthetic fibres. However, non-biodegradable materials such as polyester can take up to 200 years to decompose. With this, innovative solutions are required when approaching and tackling this problem, solutions that ensure materials produced by and for the fashion industry are part of a closed-loop system, are able to be given a second life, or can be returned to the earth when no longer in circulation.
Through the use of regenerated and natural fabrics, forward-thinking fashion companies are tackling this problem head-on. We do so by utilising environmentally-friendly, upcycled, recycled and biodegradable fabrics including recycled organic cotton, natural bamboofleece, organic linen, ECONYL and REPREVE to create our OEKO-TEX certified women's and children's swimsuits and accessories.
"The fabrics and materials that we use at Ina Swim are the foundation of our creation. We ensure all of our products are primarily made from materials and ingredients which meet one of the following criteria: eco-friendly, organic, natural and recycled."
Running alongside an obvious commitment to sustainable processes is our dedication to fair and ethical production. The two, after all, go hand in hand. We work directly with a manufacturer that ensures the payment of a living wage to its employees, as well as freedom of association, and that also prevents child/forced labour.
We combat mass production by reducing wastage and by encouraging mindful purchasing by only producing what is ordered, only buying materials that are needed, and providing a service wherein faulty items can be returned to be repaired. This is echoed in our packaging which is sent out in biodegradable alternatives, and the garments are designed with timelessness and functionality in mind.
All of this is for our future generations.
"All I want is to achieve a brand that makes people happy, does not take from the earth and its resources and helps shape the community towards a better living and future," Sallina commented on why Ina Swim exists. "I wish for my children to be able to live in this world without the impacts of stress and anxiety. To gain knowledge, be healthy and grow in every possible way."
Led by a team of mothers, including Sallina, who believe that mindfully crafted, high-quality swimwear can create positive environmental and social change, we are thinking of the future, today. A future where human beings respect and live in harmony with our precious planet, and a future where children know nothing of eco-anxiety induced by the negative impacts of the fashion industry.